Paintings
Painted wooden kidney for:
An exhibition featuring over 100 artists for the Renal Transplant Fund as part of QE Hospital Birmingham Charity. Curated by @paulmonsters
Another ink painting, this was improvised with no prior pencils:
Recently I have been producing these psychedelic ink paintings:

Acrylic paintings


Acrylic on canvas 205x205x37mm
private collection.

Acrylic on canvas triptych. 3 canvases, each 205x205x37mm
Work in progress, acrylic on canvas.



Acrylic on paper
private collection.
The original 'Furnace of Guts' painting (private collection) and pencil study.
A series of handpainted designs on the 12" record sleeves,
available from my Etsy shop.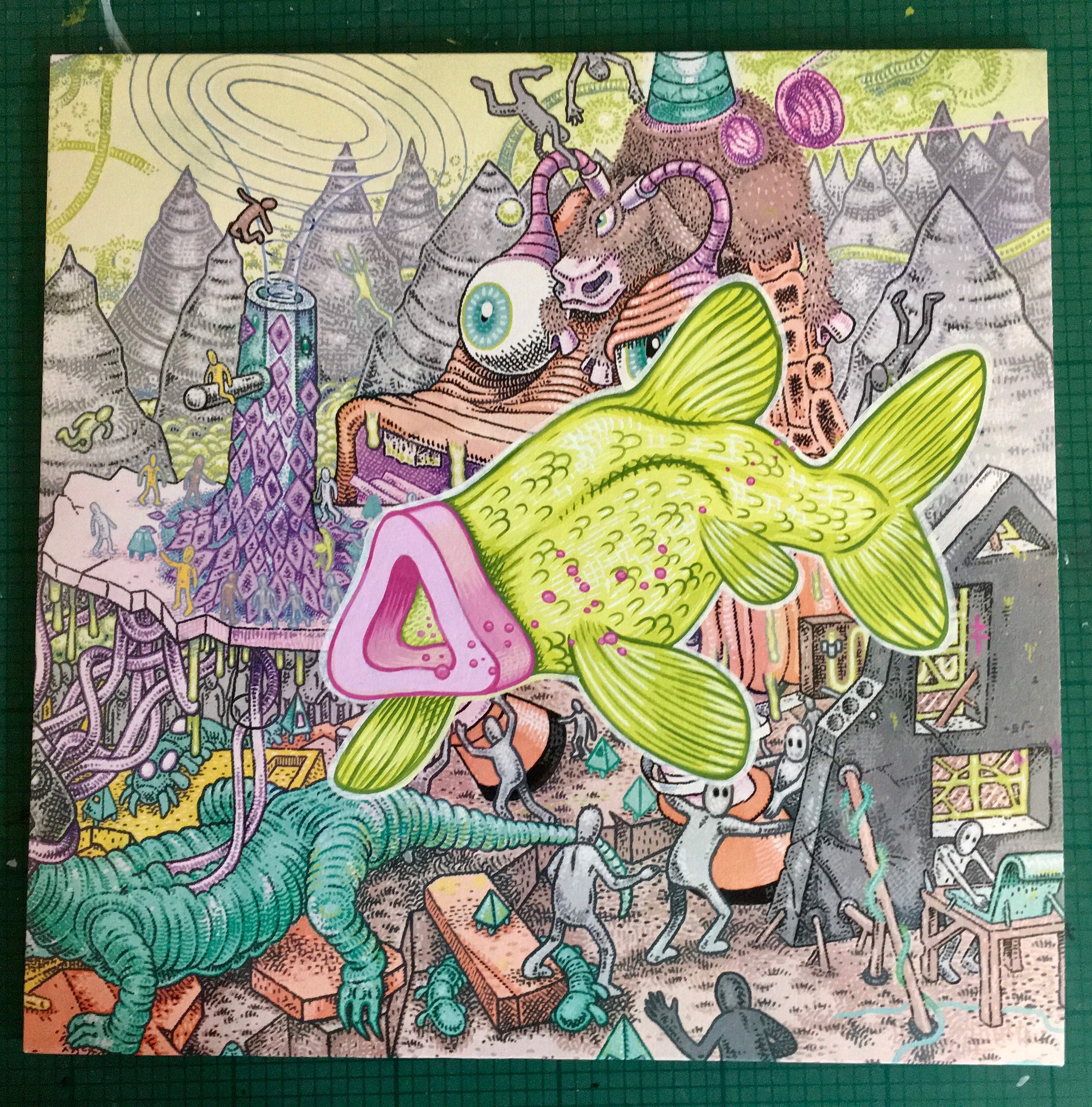 The above painting is available from etsy